Ford Trucks Home
We provide specific services that differ from other repair centers and dealerships - BY DESIGN!
Our Mission - To make your Ford Truck last a lifetime
Fleet Service Northwest does not offer a discount oil change for your Ford Truck. We use only high quality Ford/Motorcraft filters and high-quality synthetic/synthetic blend motor oils. These products have proven themselves in the tough fleet environment where our Master Technicians have over 30 years experience.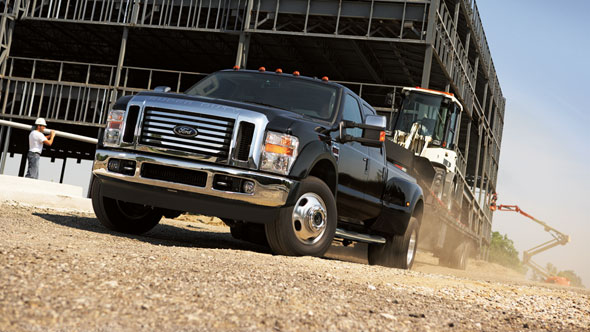 All preventive maintenance services are performed by ASE Certified Master Technicians who know your Ford truck inside and out. Sure you can take your truck to a discount oil change facility, but these places often use incorrect fluids and service procedures. If you consider the investment you've made in your Super Duty, why would you trust it to just anyone? We use only genuine Motorcraft fluids, filters and service procedures.
In addition, at Fleet Service Northwest, we have specific preventive maintenance and repair steps designed to PROLONG THE LIFE AND REDUCE THE LONG-TERM COST OF MAINTAINING YOUR FORD TRUCK.
There is a reason it costs less, and a reason our Master Technicians don't offer the kind of services found at a discount lube center.
Lube, Tire, or Brake centers, for example, have one thing in mind when you bring your vehicle to their bay door- obtaining the maximum amount of profit possible from your visit.
They achieve this goal throught several means. These include use of very low-cost and low-quality oils, filters, and other products; employing untrained or severely undertrained, underskilled, and underintelligent workers; increasing volume and productivity by pressing already underskilled workers to perform the job much faster than it should be performed - 20 or 30 minute oil change?
This is not enough time to provide your vehicle with a proper preventive maintenance service! Your vehicle is not a bicycle, it is a very complex and very expensive machine, and if you really think about it, a marvel of technology.
Your vehicle can propel you and your cargo down the highway at high speeds, reasonably safely, and if properly maintained, reasonably reliably, for great distances.
It is not uncommon for us at Fleet Service Northwest to see mileage of 400,000 miles or more out of Ford Trucks, as well as other vehicles.
To put this in perspective, the moon is only 240,000 miles away, meaning that many of these vehicles could have successfully made a round-trip moon mission! This, not in the vacuum of space, but on the harsh terrain of highways, streets, job sites, and off-road adventures. The potential longevity of your Ford Truck is literally better than anything NASA has ever built!
6.4L Powerstroke Features
General Features
6.0L Powerstroke Features
Head Gasket/ARP/A-1 Stud Install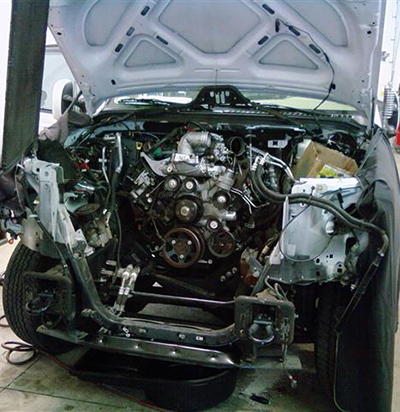 Banks/Bulletproof,ARP Install
503-982-5516
17527 Hwy 99E NE Suite 103 Hubbard, OR
Fleet Service Northwest, Inc. Family owned and operated since 1999