Duramax Diesel
Fleet Service Northwest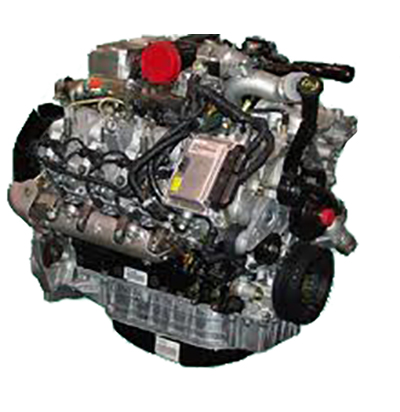 Our Mission
To make your Duramax/Allison combination last for many years to come!
We specialize in all versions of the now legendary Duramax Diesel, providing the best value for repair and upgrades. We use only high-quality GM replacement parts and aftermarket parts which have proven to enhance reliability, performance, and economy.
---
Monthly Service Specials!
6.6L Chevrolet/GMC Duramax lube, oil and filter, includes inspection: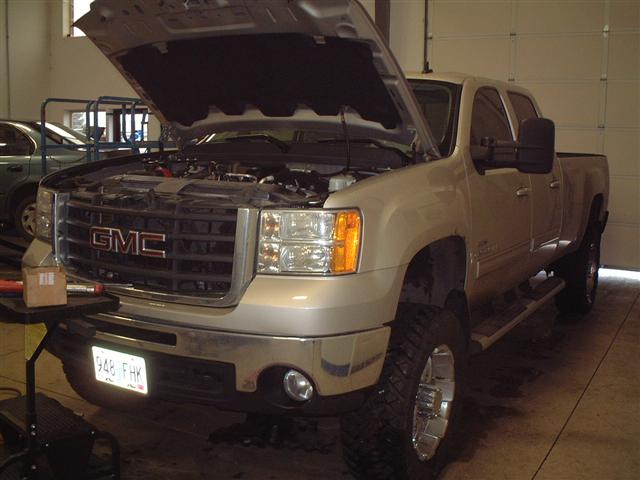 Full synthetic or synthetic blends available. we use only premium AC Delco filters.
All preventive maintenance services are performed by ASE Certified Master Technicians who know your Duramax-powered truck inside and out. A Master Technician is someone who has proven their knowledge and understanding of all vehicle systems and is qualified to recognize, diagnose, and repair any problems your Duramax may have.
These technicians will drain and fill your oil and replace your filter, for sure. But this is only one of a multitude of services and inspections required to maintain your vehicle. Services and inspections performed ONLY by MASTER TECHNICIANS at Fleet Service Northwest!
In addition, at Fleet Service Northwest, we have specific preventive maintenance and repair steps designed to PROLONG THE LIFE AND REDUCE THE LONG-TERM COST OF MAINTAINING YOUR TRUCK.
---
Add to this the legendary behind your Duramax, built on the expertise that has come with decades of heavy-duty commercial and military tactical vehicle transmissions, and its easy to see that the potential longevity of your Duramax/Allison combo is one of the highest quality powertrains in the light/heavy duty truck market.
Injector replacement
Diagnosing an injector failure on a Duramax is fairly straightforward but requires some special tools and service information. We have had our fair share of LB7/Early LLY trucks in the shop which were smoking but the balance or return rate data was within spec, so they were denied coverage under the special GM policy which covers them for 7 years/200k miles. I'm not sure what the options are at that point other than to just replace them out of pocket, which is very expensive.
There are however some things you can do to help minimize injector issues.
*change your fuel filter regularly*
*use a fuel conditioner/lubricity enhancer*
*do not use dirty fuel or fuel from low volume stations*
* If you have considered a tuner or are running a tuner, it would be a good idea to install a fuel lift pump system, the stock system must rely on the lift pump incorporated into the injection pump and must pull fuel from the tank. On the LBZ, LMM, it is very easy to run the fuel system "dry" under load meaning, the pump and injectors will suffer from a lack of fuel. This will cause damage to either component in a very short period of time.
To understand injector failures, you must first understand how the fuel system on a Duramax diesel works.
Fuel is drawn out of the tank via a tandem high-pressure pump which is driven off the camshaft gear on the front of the engine. It then enters the high-pressure portion of the pump where it is regulated and pressurized depending on desired power output, excess fuel is returned to the fuel tank at the injector. There is a fuel pressure sensor on the high-pressure side of the system, mounted in the fuel rail assembly. This sensor sends an electrical signal back to the ECM based on pressure. There is also a pressure relief in the high-pressure fuel system. This valve is a mechanical device which when maximum fuel rail pressures are exceeded, will open and release this pressure returning it back to the fuel tank passing first through a fluid to air cooler.
What Goes Wrong?
---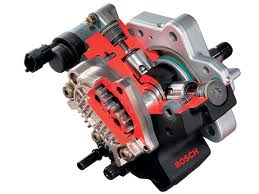 A stock LB7 will at some point, or has at some point, need a set of injectors. These early injectors are a very poor design and have suffered a high failure rate. They were supposedly re-designed, but we still see the same amount of failure. One of the reasons for failure is that these injectors require a higher operating voltage than the later injection systems. The electrical section runs hotter and is more likely to have a failure. There was plenty of excitement when GM stepped up and extended the injector warranty under a special policy to replace failed injectors. This policy covers injectors for seven years, 200,000 miles. The rules have recently changed. The problem with this policy is that injector failures must meet certain criteria in order to qualify for covered replacement. A good example of this would be if your Duramax LB7 is smoking, and all other fuel system components check out, yet the injector balance rates are within the specification, you will not get injector coverage. You are now faced with a four to five thousand dollar repair.
Proper maintenance can help minimize injector failures as well as alcohol-free, lubricity enhancing fuel additives.
Update: most all of the LB7 trucks are past the time limit for injector warranty replacement.
The 04.5-06 LLY

The LLY was an improvement over the LB7 both in power output and reliability. With a VGT turbo and an EGR/DOC system, it was also quite a bit cleaner. One problem we have seen on the LLY concerns the head gaskets. The early head gaskets are a multi-layer steel design. They are crimped around the edges and fully crimped around the cylinder sealing area or fire ring. The later gasket does not have crimps, it is made up of stacked layers which are riveted in two places to hold them together. Under certain load and fueling conditions, the early crimped gaskets can fail around the fire ring and allow combustion pressure into the cooling system causing overheating and coolant loss. The reason these gaskets fail is due to localized heat in the combustion chamber. This heat will burn the thin material which seals the combustion chamber causing a combustion leak. There have also been cases where a piece if this material will fall off into the chamber. Head studs are overkill on the Dmax, unless you are going to do some serious competition. There are eighteen head bolts, and with a new gasket and a cylinder head which is flat and clean, new bolts and gaskets are adequate for longevity.
The 06-07 LBZ
The LBZ was a definite home run for DMax Ltd. When in stock, they have a limited amount of failures mostly related to fuel rail pressure loss due to fuel supply deficiencies-Fuel filter restrictions, and fuel rail pressure relief failure. This system has many safeguards built in, if you are limping the engine or transmission, the system is trying to tell you something is either slipping or starving, using a band-aid fix to mask these issues will only delay catastrophe. Aftermarket tuning devices can actually enhance fuel economy, but can also cause damage to the engine and transmission. The Allison control system has built-in safeguards. If you plan on running a tuner, you will at some point experience reduced power mode. This happens when the TCM detects slippage, overheating or any electronic fault.
The LMM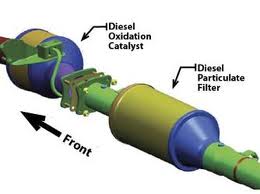 Once again another home run hit? Well, almost. With the addition of a DPF, comes more issues. One issue is, of course, the introduction of an injection event during the exhaust stroke to light off the DPF during a regeneration cycle. This can cause fuel to make its way to the crankcase of the engine, and dilute the oil making shorter oil change intervals a very good idea. As this platform ages, we will see more emerging issues directly related to the DPF. And as always, you can be sure we will stay ahead of these issues with training and tooling to support our customers who own a Duramax.
The LML
This platform is the culmination of several years of diesel emission systems test and design. It is much more powerful and cleaner than previous Duramax engines. With the use of diesel exhaust fluid, I expect to see a significant reduction in DPF related failures/issues. We expect to see reliability as good or better than the LBZ. If you have any questions concerning your Duramax/Allison, give us a call today.
Fleet Service Northwest 503-982-5516